Companies who trust Mentorly
Our tech, your people!
Customized digital solutions to improve performance, secure talent, increase engagement and reduce costs
Your branding and partner logos
User assessment and Smart Matching
Fast onboarding and account creation
Manager portal and progress insights
In-App video conferencing, chat and messaging
One-on-one, group sessions and Masterclasses
Program Announcements and mass messaging
Training and mentorship resources
Live data insight and analytics
Unparalleled support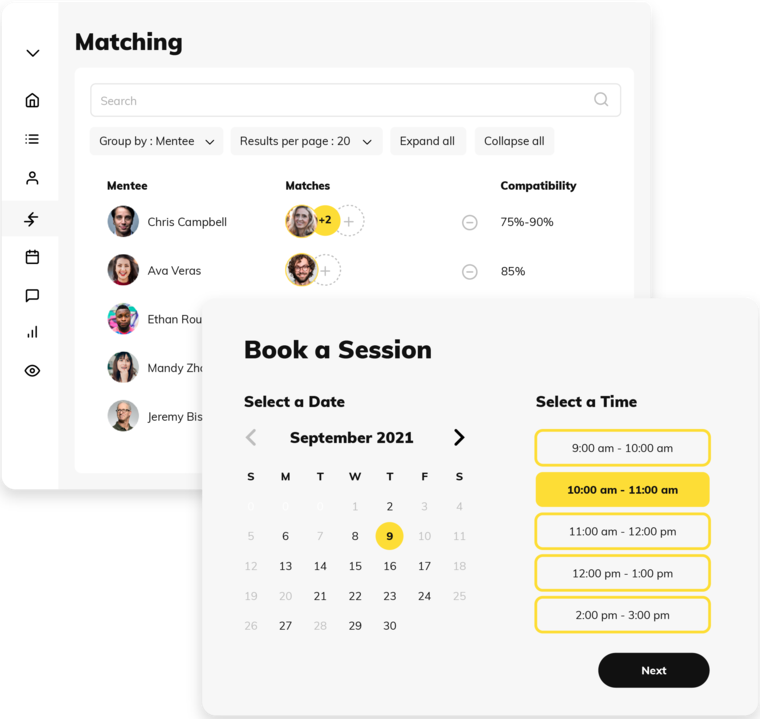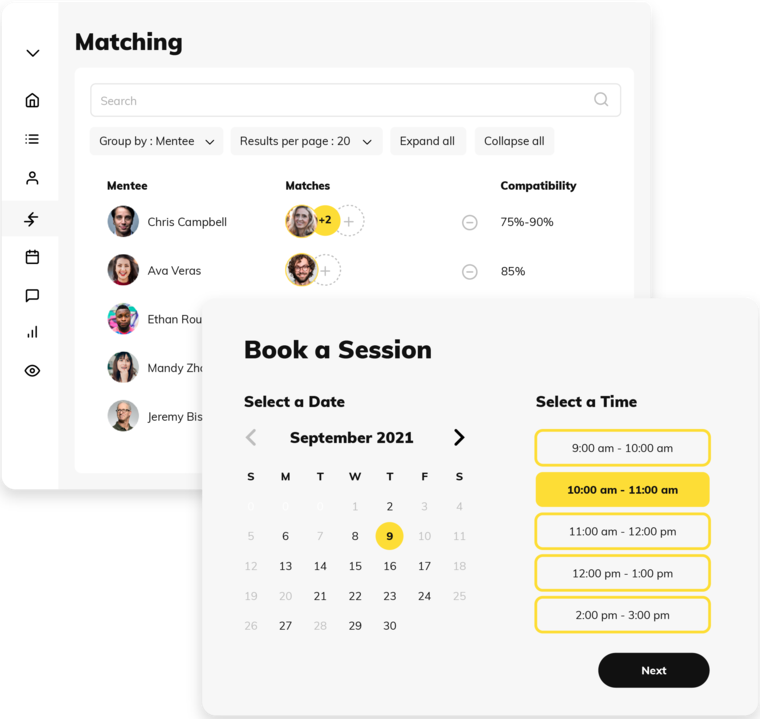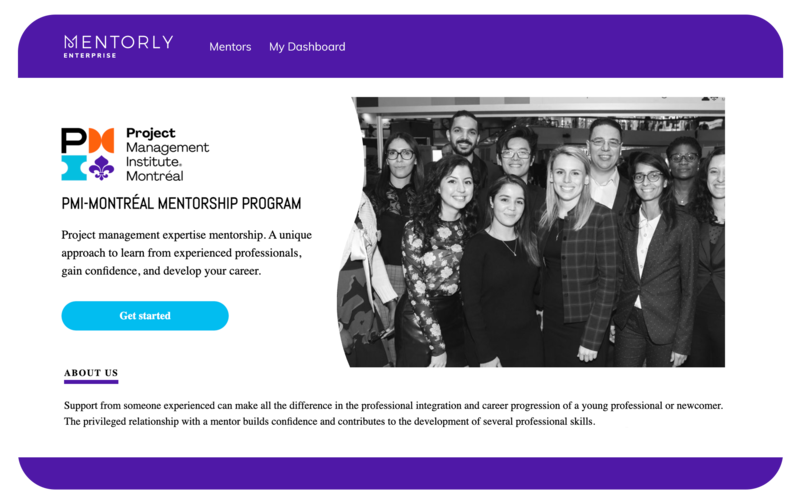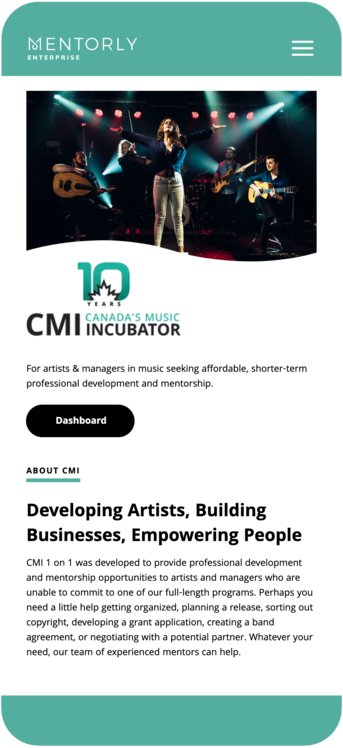 Many cases, different uses
Diversity and Inclusivity
Onboarding and Recruitment
Employee Resource Groups
Communities
Large professional networks
Events

The stats don't lie
Mentorly's software, expertise and unparalleled support foster meaningful mentorship connections, improving learning, career development, performance and retention.
Increased Engagement and Retention
Secure top talent with improved employee onboarding and retention.
Higher Promotion
Guide your employees to high potential promotions.
of millennials want mentorship
Build an enviable corporate culture where your employees have access to the career development opportunities they need.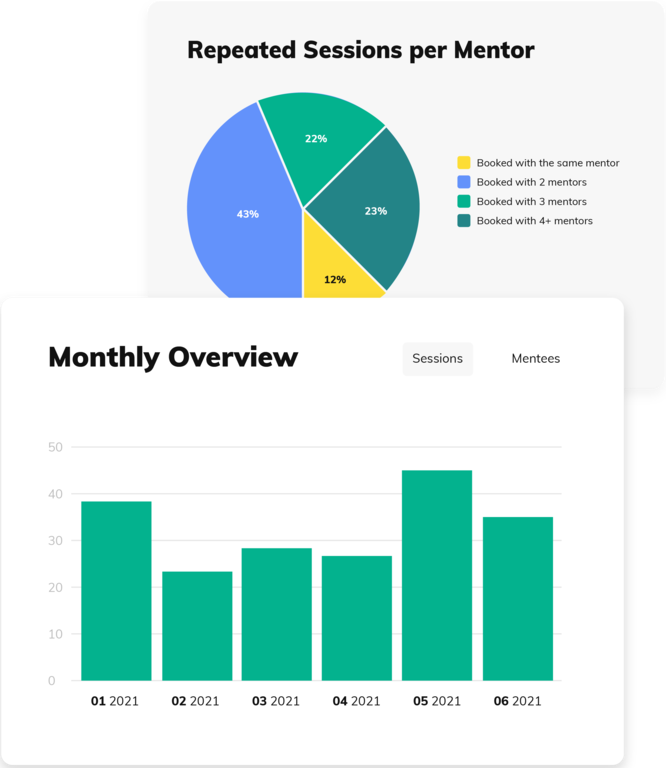 Discover the ROI of Mentorship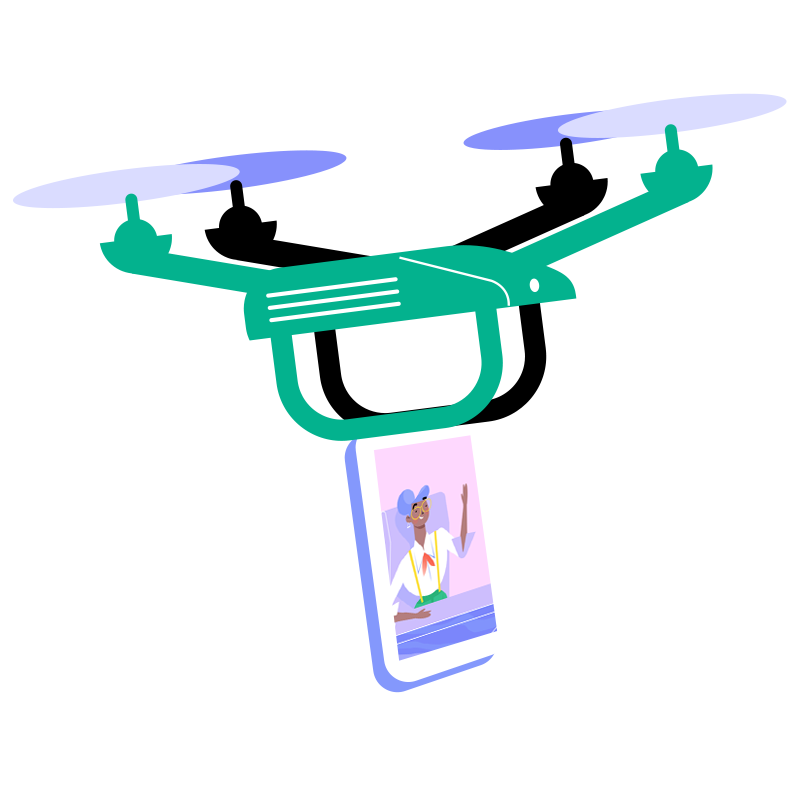 Ready to reach new heights?
Don't stand in the way of your own exceptional business. Create an enviable corporate culture. Make mentorship a priority.