Use case 1
Professional Networks
Case Study: Startup Canada
Startup Canada Uses Mentorly to Support Entrepreneurs across Canada
Startup Canada connects Canadian entrepreneurs from coast to coast with the tools, community, and support they need to start and build their businesses. Through their flagship programs, they empower women and Indigenous entrepreneurs to be leaders in change. Not only is Startup Canada's Mentorship Program breaking barriers and connecting people amidst a global pandemic, it's building a stronger community for growing entrepreneurs.
One of their programs, Startup Women, which is dedicated to women entrepreneurs, helps them through mentorship, events, and resources. They connect women entrepreneurs with more than 100 peer-to-peer mentors and subject matter experts to build their business and provide tailored guidance for them. Mentorship participants can also attend one-on-one mentorship sessions and networking events to gather and discuss candidly on the challenges and opportunities entrepreneurs face.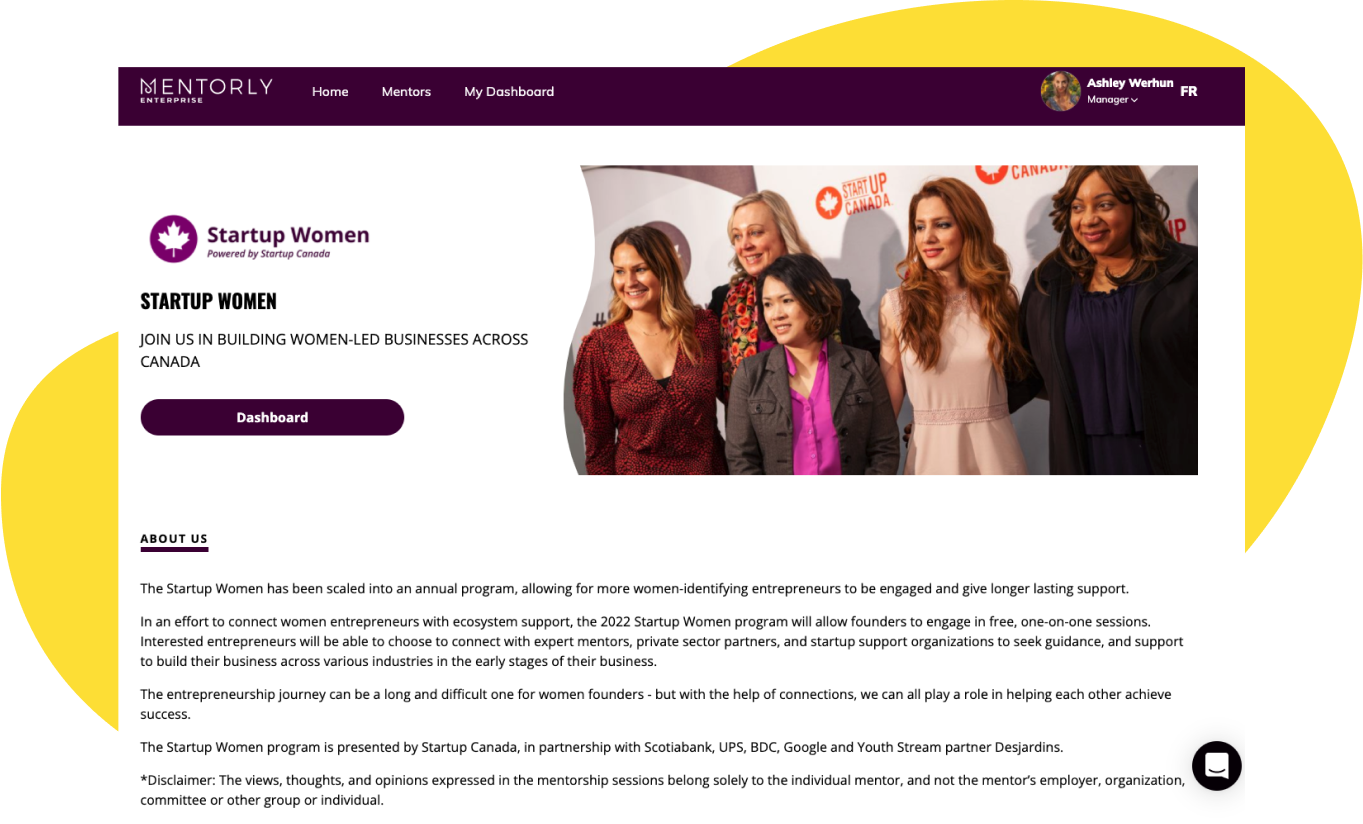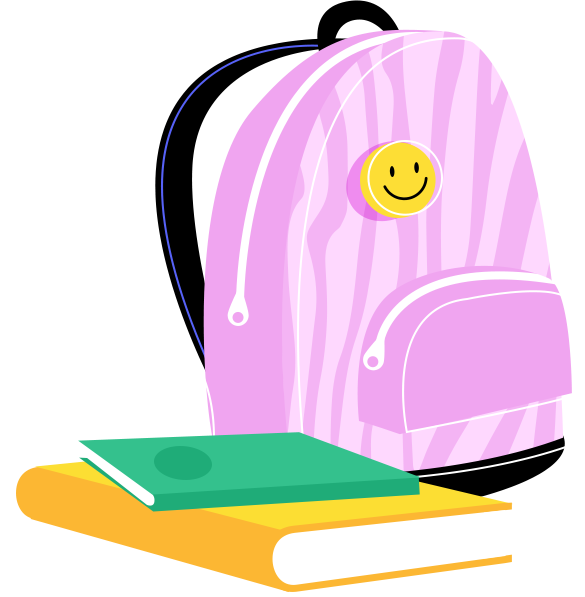 Use case 2
Remote Mentorship
Case Study: MIT
Mentorly has partnered with MIT for the past 3 years to provide its digital solution as a means of facilitating and tracking mentorship sessions held between participating students and alumni in a creative arts competition.
Originally, sessions were held in person and little insight was garnered from these exchanges, and participation was limited to the immediate area. With Mentorly, the competition has not only scaled the number of participants, alumni mentors, and sessions, but can also benefit from insightful data and recommendations ensuring the health and success of the mentorship program and overall competition. From 2018- 2020, mentorship within the program increased by 72%.
Furthermore, in light of Covid-19, despite campus locking down, sessions continued and the competition was ultimately held online, ensuring that students' hard work wasn't wasted.
Use case 3
Non Profit Programs
Case Study: Seattle Office of Arts & Culture
In September 2019, Artists Up (a funder collaborative between King County 4Culture, the Seattle Office of Arts & Culture, and the Washington State Arts Commission) started a long standing partnership with Mentorly, using our technology to provide online mentorship sessions to Washington State artists in need of creative feedback and business counseling - especially those historically under-served by funding agencies.
With Mentorly, Artists Up can serve the members in their community that need it most no matter where they live. Digital, automated, and actionable, they've built a program that is evergreen and low maintenance o run, but has a large impact!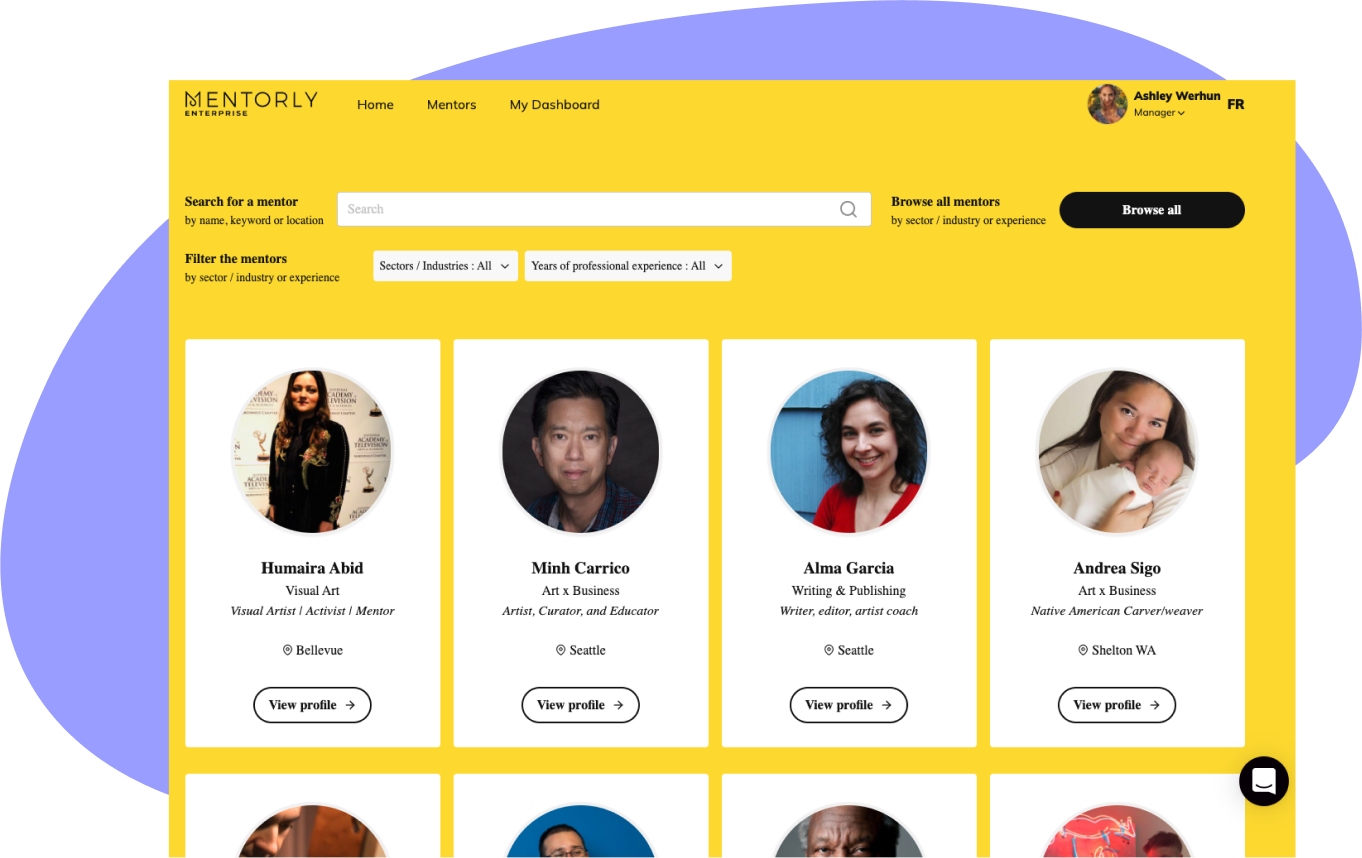 Use case 4
Skills Development
Case Study La Fondation des artistes
At La Fondation des artistes, they want to help their mentees develop the skills they needed to grow and thrive in their careers.
But with their operations, they knew that their current processes were not scalable and could not be measured effectively. They needed technology to help them build a mentorship program that would ensure mentees had a great match and that would allow them to measure and scale the program.
Mentorly's comprehensive tool enabled La Fondation des artistes to build a program that included participants across Quebec. Each mentee was paired with a mentor that uniquely fit their needs and career goals. The online platform made it easy for mentors to find new ways to reach out to their mentees on the platform, which resulted in 100% of participants recommending the program, high mentee and mentor engagement, complete reports on each mentee's progress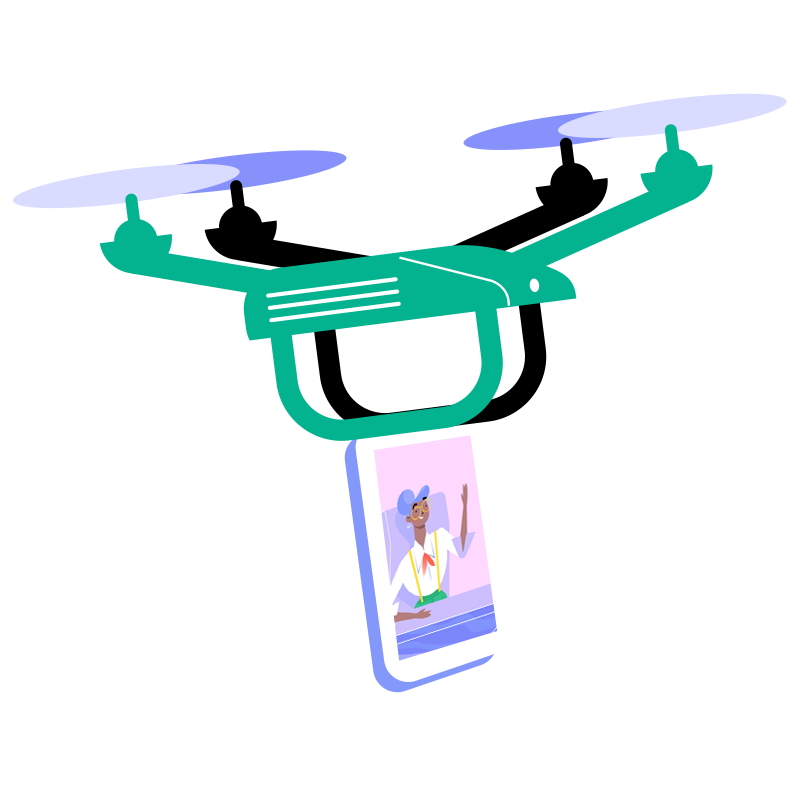 Ready to reach new heights?
Don't stand in the way of your own exceptional business. Create an enviable corporate culture. Make mentorship a priority.